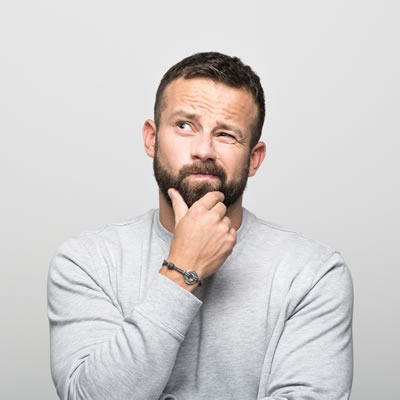 If you have recently started looking into chiropractic care, you have likely come across many different myths about chiropractic, and chiropractors. Being able to separate the myths from reality is important if you are thinking about seeking chiropractic care.
As a chiropractor for more than 20 years, I will help set straight some common misconceptions about chiropractic care in this article.
MYTH #1: Chiropractors Aren't Trained Like MDs
FACT: Medical doctors (MDs) and chiropractors have many similarities in their training. These include:
Professional graduate degree: Just like an MD, a Doctor of Chiropractic (DC) degree is a 4-year professional graduate degree program following an undergraduate college program.
Training hours: Similar to MDs and osteopathic doctors (DOs), DCs are required to get 4,200 classroom, laboratory and clinical internship hours before earning their DC degree.
Fellowships and board certifications: Like MDs, DCs can complete additional postgraduate training, including fellowships and board certifications to specialize, like Dr. Packer's training in NUCCA chiropractic.
Diagnosis: Also similar to MDs, chiropractors are trained in anatomy, physiology, biology and have the same responsibility to diagnose physiological problems.
The big difference between a DC and an MD is in the treatment strategy. While MDs focus on medications and surgical procedures, DCs focus on spinal and joint adjustments.
MYTH #2: Chiropractic Care Isn't Safe
FACT: Chiropractic care has been shown to be safe in multiple scientific studies, and can be helpful in safely treating those with mechanical spine pain. Other medical treatments for spine pain, including medications like narcotics and surgery, also carry risks with their use.
That said, some people should avoid chiropractic care. After reviewing your medical history, your chiropractor will inform you if there are any concerns with your undergoing chiropractic care. This includes those with spinal tumors, spinal infections, osteoporosis, and surgical hardware in the spine.
MYTH #3: Chiropractic Care is Quackery
FACT: Chiropractic care has robust scientific evidence supporting its use. In fact, the American College of Physicians included a recommendation for chiropractic care in their guidelines for non-invasive treatments for back pain.
MYTH #4: Once You Go to a Chiropractor, You Have to Keep Going
FACT: Chiropractors try to minimize medically unnecessary visits. Depending on your medical condition, the number of times you need to see a chiropractor will vary.
After your initial evaluation, your chiropractor should help you set your care goals. A formal reevaluation usually takes place after a month. This reevaluation will help your chiropractor understand how you are responding to chiropractic care.
At that time, your chiropractor will be best equipped to further evaluate how quickly you are reaching your care goals, and how long you will need to continue chiropractic care. Generally, active chiropractic care does not exceed 12 weeks at Precision Spinal Care. This timeframe is based on the three phases of healing, as many injuries are healed by this time.
MYTH #5: Chiropractic Care is Expensive
FACT: Chiropractic is affordable. Chiropractors want to help you achieve your care goals, and that includes informing you about insurance, payment, and discount options available to you. Some options for paying for chiropractic care include:
Insurance: Some medical insurance plans cover chiropractic care
Flexible spending account: A healthcare flexible spending account, or FSA, can be used to pay for chiropractic care
Health Savings Account: A health savings account, or HSA, allows you to use pre-tax dollars to pay for medical care, including chiropractic care
Personal injury lien: If you have been injured in a car crash, a personal injury lien can pay for chiropractic services with no out-of-pockets expenses for you
Care Credit: Care Credit is a medical credit card that allows interest-free payment for medical services for up to 24 months, with reduced interest rates available thereafter
Denefits: Those with poor credit who do not qualify for Care Credit may benefit from Denefits, which drafts a monthly payment from an existing credit card
Medical discount plans: Your chiropractor may participate in medical discount plans that allow them to offer you services at a lower rate
MYTH #6: Medical Doctors Don't Like Chiropractors and Wouldn't Recommend Chiropractic Care
FACT: Most primary care providers (PCPs) are highly supportive of chiropractic care. In fact, roughly two-thirds of PCPs have recommended that a patient see a chiropractor. Chiropractors may also have strong relationships with other medical providers specializing in back care, including neurosurgeons, orthopedic doctors, and pain management specialists. At Precision Spinal Care, I maintain referrals and relationships with a variety of other medical doctors who specialize in back care in the Chesapeake region.
If you are thinking about chiropractic and your PCP is in the minority of doctors who do not support chiropractic care, there are steps you can take when planning a discussion about chiropractic with them:
Bring a copy of your chiropractic health records with you to your next PCP appointment
Use our blog (including this article) as a resource when it comes to answering questions or concerns your PCP may have about chiropractic care
If your PCP is negative about chiropractic care, ask them why, to find out what their opinion is based on
Remember that not all chiropractors are the same: just like in any other profession, some will be excellent while others may be of lower quality
Share your chiropractor's credentials with your PCP
Understand the difference between mechanical spine pain, which often responds well to chiropractic care, and anatomical spine pain, which may require traditional medicine
Ask your chiropractor if they would be willing to speak with your PCP. At Precision Spinal Care, we are happy to work with your other healthcare team members including your PCP.
Getting the Facts About Chiropractic at Precision Spinal Care
Just like in any other profession, not all chiropractors are the same. Some, unfortunately, may practice chiropractic care in ways that follow myths about chiropractic. For this reason, it's important to seek out the best quality chiropractors, who base their care on medical evidence.
At Precision Spinal Care, I believe strongly in making sure that you have all the information you need to make a well-informed choice about chiropractic care. As a spine management physician, I base all my treatment plans on the most recent clinical evidence and studies about chiropractic care.
After an initial exam and a thorough assessment, I will discuss my treatment strategy with you. I will take the time to answer all your questions and make sure you are comfortable with the facts about chiropractic care.
If I find that chiropractic care is not the best solution to suit your needs, I will recommend the type of specialist who is most appropriate for you.
We understand that you need to explore all your options when you look for expert treatment. At Precision Spinal Care, we are happy to help you determine the best way to address your specific needs and discuss all your options.
Call our office at (757) 382-5555 to speak to the doctor or set up a consultation. You can also set up an appointment through our webpage.