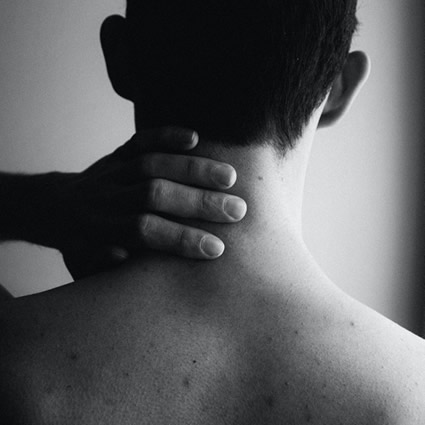 If you have wondered if chiropractic care is right for you, chances are you have also wondered if it is safe. You may have asked around and received mixed reviews from friends and family.
The truth is, chiropractic care is recognized by the AMA, the Mayo Clinic, and other traditional medical institutions as a safe and effective complement in the management of neck and lower back pain when it is performed by a trained and licensed doctor of chiropractic (D.C.).
Dr. Packer is board certified in NUCCA (National Upper Cervical Chiropractic Association). Dr. Packer also serves on the NUCCA Board of Directors as the Co-Chair of Education and Dr. Packer is credentialed in spinal biomechanical engineering through SUNY Buffalo, Jacobs School of Medicine.
Chiropractic is one of the best alternatives to the use of opioids and invasive therapies in the treatment of biomechanical back pain. When performed by a licensed and certified practitioner, it is safe and has few potential side effects.
No treatment is perfect for everyone. However, for most patients, chiropractic care can provide relief for chronic neck and back pain. Like any medical procedure, chiropractic is not for everyone. For some patients who have other medical conditions or may have back pain due to a neurological condition or other pathology, chiropractic might not be an option.
So How Do You Know If Chiropractic Is Safe for You?
Evaluation and Diagnosis of Back Pain
The only way to know the correct treatment for your back pain is to first know the cause.
Back pain is typically caused by anatomical or mechanical factors. Only a thorough orthopedic, neurological and biomechanical spine exam can help the doctor differentiate the cause of your pain.
Proper imaging may also reveal the most appropriate course of action. Before you move forward with any treatment plan, it's important to get an accurate diagnosis to see what exactly is causing your lower back pain.
The problem could be from an anatomical source, such as a tumor, fracture or herniated disc. MRIs, CTs and static x-rays are best for identifying anatomical causes of pain. If it is determined that your pain is anatomical, we will refer you to an orthopedic surgeon or other spine specialist to further investigate.
The second source of pain is usually mechanical. Mechanical pain is best shown by static and/or motion x-rays. The American Medical Association (AMA) provides very specific guidelines for assessing and diagnosing mechanical sources of pain. At Precision Spinal Care, we follow these well-documented, evidence-based AMA guidelines to identify mechanical sources of pain.
Who Should Avoid Chiropractic Care
If you have any other health-related conditions, it is of the utmost importance that you share that information with any healthcare provider. Remember, a successful relationship with your healthcare provider is dependent upon the communication between you and your doctor. Make sure you are clear about what medications you are taking and for what conditions.
If you suffer from any of the following conditions, chiropractic care might not be for you.
Stroke risk patients
Severe osteoporosis
Broken/dislocated bones
Bone tumors
Infections
Severe arthritis
Severe herniated disc
Signs severe nerve compression or myelopathy (compression of spinal cord)
Experiencing loss of bowel and bladder control (cauda equina syndrome)
Cancer in the spine
Other anatomical/pathological severe spine conditions
There have been reports of a very rare kind of stroke or arterial dissection with high-velocity upper neck manipulation. However, these patients had pre-existing conditions of arterial disease prior to the adjustment and were prone to spontaneous arterial injury.
Such injuries could happen with many activities of daily living, such as swimming, tennis, or turning the head while driving. Evidence suggests incidents of arterial injury from chiropractic manipulation are extremely rare.
If you do visit a chiropractor with neck pain or headache, be extremely specific in describing your symptoms. At Precision Spinal Care, Dr. Packer not only does a full evaluation of you before prescribing treatment, he also does a very thorough pre-screening for stroke pathology. When visiting any chiropractor, make sure you describe all of your symptoms so your chiropractor can pre-screen you for underlying issues.
Spinal Manipulation Studies
Whedon, Mackenzie, Phillips, and Lurie did a study in 2015. They based their study on 6,669,603 subjects and after the unqualified subjects had been removed from the study, the total patient number accounted for 24,068,808 office visits.
The study concluded, "No mechanism by which spinal manipulation induces injury into normal healthy tissues has been identified." Similarly, the National Institutes of Health (NIH), National Center for Complementary and Integrative Medicine (NCCIH), and a 2017 ACP suggest that spinal manipulation is a recommended treatment option if you suffer from low-back pain.
Should I Have Chiropractic Care?
If you suffer from neck and back pain, or some types of headaches precise cervical manipulation can help you immensely. Neck adjustments can help restore your range of motion and reduce muscle spasms, which helps relieve pressure and tension. Neck manipulation is very safe when performed by a well trained and licenced chiropractor. Similarly, spinal manipulation can help you with lower back pain.
Is Chiropractic Care Safe and Effective Compared to the Alternatives?
Yes!
When assessing the risks of any treatment it is necessary to weigh your options. The evidence speaks for itself:
In a 1998 study published in the Journal of Manipulative and Physiological Therapeutics, chiropractic was to be 57% more effective in the reduction of headaches than drug therapy.
With cervical herniated discs with radiculopathy, 85.7% of chiropractic patients experiencing acute pain reported significant improvement within three months with no patients experiencing worse pain.
In 2010 a study of back pain patients insured by Blue Cross Blue Shield of Tennessee revealed patients receive nearly 300% better results at almost half the cost when consulting a chiropractor instead of a traditional medical doctor.
Chiropractic outperformed muscle relaxants in clinical outcomes by 427%.
60% of lumbar disc surgical candidates avoided surgery with chiropractic.
Chiropractic reduced opioid use by 55% in low back pain.
81% of the (post-surgical chiropractic) patients showed greater than 50% reduction in pain levels at the end of the last treatment. At the 24-month follow-up, 78.6% had continued pain relief of greater than 50%.
The likelihood of recurrent disability due to lower back pain for recipients of services during the health maintenance care period by all other provider groups was consistently worse when compared with recipients of health maintenance care by chiropractors.
The American Journal of Gastroenterology reports people taking non-steroidal anti-inflammatories are three times more likely than those who do not to develop serious adverse gastrointestinal problems such as bleeding and perforation. That risk rises to more than five times among people age 60 and older.
Is Chiropractic Care the Safe Option for You?
There are numerous evidence-based medical journal articles that substantiate the safety and benefits of chiropractic care. At Precision Spinal Care, we follow best practice guidelines for NUCCA care. It is a safe and painless, evidence-based approach to correct spinal problems. Pinpointing and alleviating the cause of your neck and back pain is our goal.
Before you start any form of treatment:
Be sure you have a thorough neurological, orthopaedic and biomechanical examination.
Not all doctors are trained equally. Take a look at your doctors credentials.
Tell the chiropractor about all of your medical conditions.
Ask if the chiropractor has specialized training or experience treating your condition.
Tell the chiropractor about any medications (prescription or over-the-counter) and dietary supplements you take.
If the chiropractor suggests a dietary supplement, ask about potential interactions with your medications or other supplements.
Take charge of your health-talk with your health care providers about any complementary health approaches you use. Together, you can make shared, well-informed decisions.
At Precision Spinal Care, we will perform a thorough examination of you before any treatment is performed or prescribed. If it is determined that your pain is anatomical, we'll explain your condition and recommend the type of specialist who is most appropriate for you.
We understand that you need to explore all your options when you look for expert chiropractic care. At Precision Spinal, we are happy to help you determine the best way to address your specific needs.
Call our office at 757-382-5555 to speak to the doctor or set up a consultation. You can also set up an appointment through our webpage.