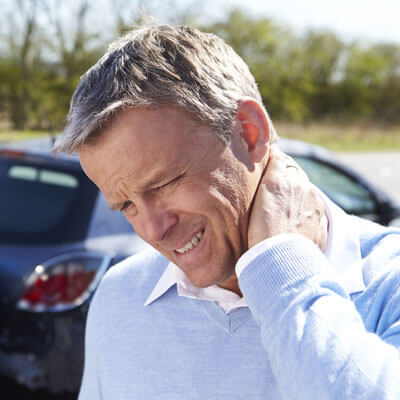 So you've been in an accident and you're in pain. We understand that every situation is different. If you were injured in an accident and it was someone else's fault, you shouldn't have to worry about how to pay for your medical care. You need to know who is responsible for what so you can concentrate on getting better.
At Precision Spinal Care, we've been offering chiropractic solutions to help people with neck and back pain for 18 years. And we know that dealing with the pain of an auto accident is only compounded when you're worried about who will pay for your treatment.
You're probably wondering where to start. The first path we suggest is knowing what questions to ask:
What is a personal injury lien?
Are there downsides to using a personal injury lien?
Will the doctor accept a personal injury lien in lieu of payment?
Will my insurance company act on my behalf (subrogate)?
What is MedPay?
Do I need an attorney if I've been injured in an accident?
This article will address these questions and give you a few pointers to help you avoid some of the pitfalls patients in these situations may encounter. If you have been injured in an automobile accident and need care, we are here to help you find your best options for recovery.
What is a personal injury lien?
A personal injury lien is a promise of payment to the doctor from the settlement of your case. If your healthcare provider accepts a lien in lieu of payment, the provider may wait for payment from the insurance company or your attorney, if you have one representing you.
Some providers may even allow you to forgo any out-of-pocket expenses (co-pays, deductibles) during your treatment and wait to get paid once your case is settled.
Precision Spinal Care, for example, will accept personal injury liens in most cases and typically will see you with no out-of-pocket expenses as long as the treatment is medically necessary and related to the automobile accident.
Are there any downsides to using a personal injury lien?
Yes! Once your case is settled, the attorney or the insurance company usually sends a check to the doctor to satisfy your chiropractic/medical bills. However, you must be careful!
If you receive money directly from an insurance company or an attorney, it is your responsibility to check if your medical bills have been paid. If the medical provider has not been paid by your insurance company or the attorney, you are still responsible for paying the provider for medical services rendered.
How do I choose medical care after an automobile accident?
If you have been in an automobile accident and need medical care, how do you know which medical provider you should see? If you have an accident related injury, there are some very important things to consider when choosing a provider.
You must be sure you are going to an ethical provider and the services rendered are medically necessary. If the insurance company determines these services are not medically necessary and/or not related to your accident, you could be responsible for these costs.
Many offices will not work on a lien, and will only treat you if you have health insurance that covers their services. You may still have to pay co-pays and deductibles.
Will my insurance company act on my behalf (subrogate)?
It depends. Some insurance companies will subrogate (act on your behalf) to recover the expenses associated with the damages and injuries resulting from your automobile accident.
For instance, if you are in an accident and it is the other driver's fault, your insurance might be willing to pursue the other driver's insurance company or the other driver for compensation. Be sure to check with your insurance provider and/or attorney to find out if they will act on your behalf.
What Is MedPay?
MedPay is a special rider or add-on to your auto insurance policy that you already have in place prior to your automobile accident. It covers you for expenses related to motor vehicle accidents and covers both you and any passengers in your car. MedPay is no-fault; in other words, it doesn't matter who was at fault in the accident.
The provider only gets paid once. If you file a claim with MedPay, it will not affect your auto insurance rates. Precision Spinal Care follows UCC guidelines for compliance with insurance company stipulations in order to avoid complications.
Are there any downsides to MedPay?
Yes!
The amount MedPay will cover is usually capped by the insurance company. If you choose to purchase MedPay coverage from your auto insurance provider, make sure you know what the per person limits are.
Typically, your healthcare provider must bill your insurance company and be rejected before MedPay kicks and pays.
It is not uncommon for MedPay to reject legitimate claims. Our documentation adheres to very strict UCC guidelines and we can usually overcome any obstacles to reimbursement.
Make sure MedPay pays the provider. If you or your attorney receives the payment, that money is specifically for your medical care and should go to your provider. If you spend that money, you will still be responsible for payment of the care you received from the provider.
Do I need an attorney if I've been in an accident?
Whether you need to hire an attorney to help you work through your accident-related medical bills depends on how active your insurance company is.
If your insurance picks up all of your bills for medical expenses and offers you a reasonable amount for your expenses (lost wages, travel costs to doctors, etc.) then you are probably in good shape and most likely don't need legal assistance for this matter.
However, an insurance company may pressure you to settle early, not cover all of your expenses or make you feel like you really weren't that injured. In those cases you may need an attorney to represent your interests properly.
Attorneys usually take personal injury cases on contingency (no fee unless they get a settlement). Keep in mind, legal fees are typically 33% to 40% of your settlement. If your settlement minus the legal expenses is not enough to cover your medical costs, you are still responsible for the difference.
Steps to Pursuing a Personal Injury Lien If Injured in an Accident
If you are injured in an automobile accident, it can be stressful, time-consuming, and painful. One way to reduce the stress is by being aware of your options
Find out if your chiropractor will take a lien in lieu of payment.
Make sure the doctor is credentialed in Medical-Legal Protocols for Insurance.
Make sure the doctor follows AMA protocols for testing of ligament injuries.
Ask your insurance provider if they will subrogate claims on your behalf.
Ask your auto insurance provider about a MedPay rider.
Speak with an attorney if you feel your interests are not being served properly.
We understand that you need to explore all your options when you look for expert chiropractic care. At Precision Spinal Care we are happy to help you determine the best way to address your specific needs.
Call our office at 757-382-5555 to set up a consultation. You can also set up an appointment online.
Your piece of mind and your spine are our first concerns!