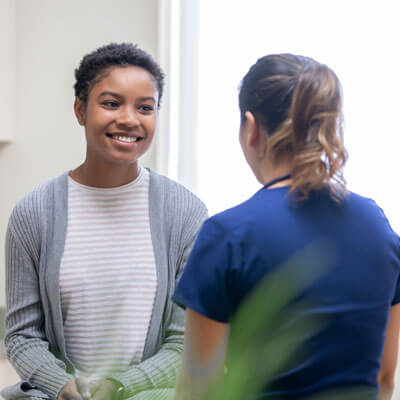 When you choose a chiropractor, it is important to be comfortable with the care that you receive. While many chiropractors are qualified and caring professionals who practice to a high standard of care, it is just like any other medical profession in that there are always some bad apples that give a bad name to the whole barrel.
As a chiropractor for more than 20 years in the Chesapeake region, I am aware of many kinds of red flags that your chiropractor may not be the right doctor for you. Below are some common chiropractic red flags that both I and my patients have reported:
Disinterest with your first call or in-person visit: As a healthcare professional, your doctor should be focused on your healthcare needs. Seeming disinterested, or just focused on insurance compensation, is a red flag.
Doctor sells a lot of products: Although many chiropractic offices will help patients obtain hard-to-find products, a chiropractor's office that sells a lot of products is a red flag. This is especially true if the products are outside of their area of specialty, for example, a chiropractor selling a weight loss program or a wide supplement variety.
Medical office is unclean: The cleanliness of a chiropractic office should be held to the same standard as in any other medical profession.
Doctor doesn't listen to you and your perspective on your healthcare needs: Your doctor should work hand in hand with you as a partner in addressing your medical needs. A doctor who doesn't seem to care about your insight into your health needs is a red flag.
Doctor doesn't take a thorough medical history: Finding out about past treatments and tests (including CT scans, MRIs, and X-rays) is important to accurately diagnose and monitor your condition. If your doctor expresses little interest in obtaining these records, this is a red flag that you might not be getting the kind of comprehensive care you need.
Treatment is offered on your first visit: It is important for your doctor to have a solid understanding of your condition. For this reason, the first visit to a chiropractor should be a thorough exam and discussion of a plan of care. A doctor leaping straight into treatment before even having established what's wrong is a red flag.
Doctor doesn't document your case: Your chiropractor should keep thorough medical records like any other healthcare provider. If the office says they do not have medical records for you despite you being a patient, this is a red flag.
Doctor doesn't regularly reevaluate you: When undergoing treatment, regular re-exams every 30 days to monitor your progress is the norm. If your doctor does not periodically re-evaluate your condition, this is a red flag that your condition may not be under appropriate observation.
Doctor is not open to offering you treatment options: Chiropractors should keep an open mind to alternative therapies, even when they are outside their specialty. It is a red flag if you have a medical problem and your doctor doesn't discuss all treatment options with you, even if they are outside chiropractic care.
Chiropractor bad-mouths other doctors or types of care: Your doctor should not be biased towards their own practice and specialization. A doctor who bad-mouths his or her colleagues and their practice settings is a red flag.
Doctor tries to sell you a cookie-cutter long program of care: Every patient is different and has different care needs. It is a red flag if an office tries to sell you a long care program (for example, 6 months to a year) with no system to re-evaluate and consider other treatment options.
Doctor does not work with other medical providers: Having a system for referrals and professional relationships is important for any doctor's office. This allows your doctor to refer you to appropriate specialists when needed. If your doctor has no such relationships, this is a red flag.
Doctor does not provide documentation to share with your other medical providers: To optimize your medical care, it is important that all your healthcare providers are on the same page. For this reason, a doctor who is reluctant to send documentation to your other providers is a red flag.
Doctor gives advice and strong opinions outside their area of specialty: A good doctor is fully aware of his or her limitations in knowledge and skill and refers to other medical providers when necessary. A doctor with strong opinions outside their specialty is, therefore, a red flag.
You can't get calls returned or questions answered: An office that does not return your phone calls or answer your questions is not adequately communicating with you and is a red flag.
Doctor is rude or condescending when you ask questions: Everyone has questions, and no patient should be made to feel like they are an inconvenience. A doctor who treats a patient with disrespect is a red flag.
Choosing The Right Chiropractor at Precision Spinal Care
At Precision Spinal Care, I believe strongly in making sure that you have all the information you need to make a well-informed choice about chiropractic care. As a spine management physician, I base all my treatment plans on the most recent clinical evidence and studies about chiropractic care.
After an initial exam and a thorough assessment, I will discuss my treatment strategy with you. I will take the time to answer all your questions and make sure you are comfortable with the facts about chiropractic care.
If I find that chiropractic care is not the best solution to suit your needs, I will recommend the type of specialist who is most appropriate for you.
We understand that you need to explore all your options when you look for expert treatment. At Precision Spinal Care, we are happy to help you determine the best way to address your specific needs and discuss all your options.
Call our office at (757) 382-5555 to speak to the doctor or set up a consultation. You can also set up an appointment online here.