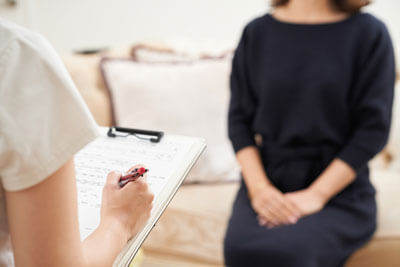 If you are brand new to chiropractic care, you may be wondering what to expect on your first visit. It is normal to wonder what will happen at the first appointment, especially if you have never before seen a chiropractor.
As a chiropractic specialist in the Chesapeake Virginia area for more than 20 years, I have guided many new patients through their first-ever visits to a chiropractor.
In this article, I will help set your expectations for your first visit to a chiropractor.
What to Do Before Your First Visit to a Chiropractor
Before your first visit, it is important to make sure you have readied all items that you will need for your appointment.
Documentation: Make sure you have all the documentation you will need to provide to the chiropractor at your visit. This includes insurance information as well as data about your medical history. Readying your documentation ahead of time can save time during your visit, prevent duplicative tests, ensure continuity of care between your doctors, and help your chiropractor with your care plan.

Identification, such as a driver's license
Insurance cards
Primary care doctor's information, including name and phone number
Any relevant imaging, like MRI results on disc and imaging reports
Medication list

If you are coming for a car-accident-related injury: Make sure you have the car accident auto injury liability and med pay claim numbers and attorney information (if applicable)
Submit online intake forms to save time: By submitting your online intake forms ahead of time, you not only save time while at the office, but also give the office a chance to follow up if there are any questions ahead of your visit.
Print directions to the office or have address in your GPS
What to Expect at Your First Visit to a Chiropractor
When you enter Precision Spinal Care for your first visit, you will be greeted by our office staff. After signing in and presenting your ID and insurance information, you will be asked to fill out some intake forms unless you have already completed them online.
This will be followed by a tour of our office. At this point, your appointment will begin. During your first appointment, there are several things to expect:
First meeting with the medical assistant: The medical assistant will take your vital signs and document your medical history. He or she will also ask you focused questions about what brings you to Precision Spinal Care, including any pain you may be having. They may also perform nerve and muscle scans or range-of-motion testing
Meeting with the doctor: After the medical assistant's intake is complete, I will meet with you and review the medical history you provided to the medical assistant. During our meeting, I will also
Perform an orthopedic, neurological and mechanical spine exam: These exams help me make a full assessment of your medical issue and plan the best course of treatment to help you.
Obtain X-rays, if necessary: Sometimes, diagnosing and assessing your medical issue requires X-rays. Using special software, spinal damage on the X-ray can be visualized and measured. This helps me determine what therapies might work best to resolve your medical issue.
Provide referrals for special medical tests, other providers or outside imaging, if necessary: Sometimes, your medical needs might best be served by bringing other back care providers into a conversation about your healthcare. In other cases, additional testing may need to be completed so that we can determine the best and safest treatments for your particular needs.
Schedule a follow-up visit: After the initial examination, we will schedule a follow-up visit to review all your findings and review your treatment options.
How Much Does My First Chiropractic Visit Cost?
It is important to understand chiropractic care costs. Your first chiropractic visit is $20 for the exam itself. If initial X-rays are needed, they are $50. If you have a personal injury claim, there is no out of pocket expense.
Should I Expect a Chiropractic Adjustment at My First Visit to a Chiropractor?
Generally, you should not expect a spinal adjustment on your first visit to a chiropractor. It is important for the chiropractor to do a full spinal assessment before jumping into treatment. Doing an adjustment without first thoroughly examining the spine may put you at risk of harm. For this reason, your chiropractor will likely spend your first visit focused on diagnosing the specific spinal issue you are having and conducting any needed tests, like X-rays.
Your First Visit at Precision Spinal Care
As a certified NUCCA chiropractor and spine management physician, I strongly believe that the first visit is best used as a time to fully assess your condition. This includes a thorough exam of your spine and a discussion about your medical needs.
After your exam at the first visit, we will discuss my evaluation. If chiropractic is not the best solution for your needs, I will recommend the type of specialist who is most appropriate for you.
If chiropractic care is the best way to meet your care goals, we will work together to develop a plan to meet your needs. I make sure to set reasonable expectations and milestones for your recovery. At regular intervals, I will reevaluate you to make sure you are meeting these goals and that chiropractic remains the best choice for you.
We understand that you need to explore all your options when you look for expert chiropractic care. At Precision Spinal Care, we are happy to help you determine the best way to address your specific needs and discuss all the options with you and your family.
Call our office at (757) 382-5555 to speak to the doctor or set up a consultation. You can also set up an appointment through our webpage.