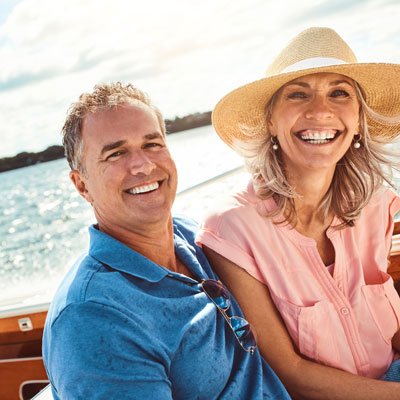 When you go to the chiropractor for an appointment, you may notice you walk out of the office feeling much better than you walked in. A spinal adjustment can seem like magic, easing your pain and relieving your stress all during a short visit. But there are scientific reasons underlying why a chiropractic adjustment can feel so good.
As a chiropractor in the Chesapeake area of Virginia for more than 20 years, I have had many patients remark how good an adjustment feels. In this article, I will explain the science behind why a chiropractic adjustment feels good.
Why Does a Chiropractic Visit Make You Feel Better?
A visit to the chiropractor often makes you feel better for a few different reasons. However, all of these reasons are related to changes in your central nervous system messaging immediately after a spinal adjustment. A spinal adjustment corrects the structure of joints in your spine, improving mobility and your central nervous system processing. Specifically, a chiropractic adjustment leads to:
Feel-good hormones: Studies show that immediately following a  chiropractic manipulation session, your body releases feel-good hormones like neurotensin, oxytocin, orexin A, and beta-endorphin.

Neurotensin has pain-relieving effects and is involved in the production of dopamine, a neurotransmitter which promotes a sense of well-being.
Oxytocin promotes bonding and is known as a "happy hormone."
Orexin A has pain-relieving properties and stimulates the release of other neurotransmitters
Beta-endorphin is an endorphin that naturally activates the body's opioid receptors, relieving pain and promoting a sense of well-being.

Biophysiological changes: Chiropractic care can cause a cascade of beneficial biophysiological changes in the central nervous system. These include activating nerves in the central nervous system that manage the inflow of sensory information. Optimizing how your brain processes sensory information can have a direct impact on your body's response to stress.
Further, many chiropractic offices offer additional services, such as TENS units, to help relieve your pain. TENS units can help reduce pain signals in your brain and spinal cord as well as cause muscle relaxation and endorphin release. When used alongside a spinal adjustment, a TENS unit can help you feel your best as you leave the chiropractor's office.
Does A Chiropractic Adjustment Make You Feel Better Immediately?
Although some people will find that an adjustment makes them feel better right away, others may not. This does not mean that chiropractic care isn't working for you – instead, it likely reflects the underlying medical reasons for your pain. While some conditions can start to improve relatively quickly, other conditions may take multiple sessions to improve.
For example, a person who has been seeking regular chiropractic care long-term to control or prevent back problems may notice that they feel immediately better after an appointment. In contrast, a person with an acute injury may need weeks for their body to start to heal. Injuries in particular often heal in several different phases:
Inflammatory Phase (within 72 hours after injury): This phase takes place after an acute injury, like whiplash from a car accident. If you seek medical care within the first 72 hours of injury, they will often treat you with an anti-inflammatory drug, ice therapy, and muscle relaxants. Further, they will rule out fractures or other complications.
Repair phase (8 to 12 weeks after injury): Damaged spinal ligaments often take 8 to 12 weeks to repair themselves. Because chiropractic focuses on repairing damage to the spine, you should consider giving chiropractic care 8 to 12 weeks to see improvement in your condition. Your chiropractor will reevaluate you during this time to make sure you are making progress.
Remodeling Phase (12 weeks and later after injury): This phase is often considered the maintenance phase of care. The goal of this phase is to improve your strength and flexibility after your injury has healed. Physical therapy, massage, and occasional (monthly) chiropractic visits may be recommended in this stage of healing.
Does A Chiropractic Adjustment Ever Hurt?
A chiropractic adjustment should not be painful, and injury during a chiropractic adjustment is extremely rare. If you experience pain during an adjustment, you should immediately inform your chiropractor. Your chiropractor should immediately stop the adjustment and, instead, determine why you are feeling pain. A chiropractor who does not prioritize your comfort is showing a major red flag.
Feeling Better Through Chiropractic With Precision Spinal Care
As a certified NUCCA chiropractor and spine management physician, I work closely with you to improve your overall health.
To accomplish this, during your first visit, I will do a thorough examination. Afterward, I will go over my evaluation with you in detail. Together, we will set reasonable expectations and milestones. We will also put together a treatment plan that meets your care needs, taking the root cause of your condition into account. I will reevaluate you to make sure you are meeting your goals.
My experience and expertise in spinal biomechanics allow me to competently and safely address your back and neck issues. I am a trauma and hospital-qualified spine management physician. I have credentials in MRI spine interpretation, spinal biomechanical engineering, and orthopedic testing through the Academy of Chiropractic. I am also a fellow in Spinal Biomechanics and Trauma which is recognized through the SUNY Buffalo Jacobs School of Medicine.
If we determine that chiropractic is not the best solution for your needs, I will recommend the type of specialist who is most appropriate for you. I may also recommend other specialists that can be used in conjunction with chiropractic care to help you meet your needs.
We understand that you need to explore all your options when you are trying to treat your pain. At Precision Spinal Care, we are happy to help you determine the best way to address your specific needs and discuss all the options with you and your family.
Call our office at (757) 382-5555 to speak to the doctor or set up a consultation. You can also set up an appointment online.