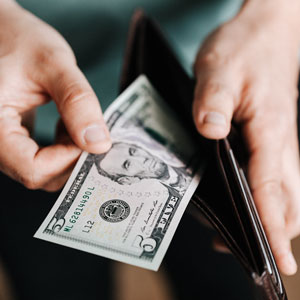 You have probably heard all sorts of things about going to a doctor and not knowing how much it will cost until after you receive the bill. Nobody likes surprises, especially when it affects your finances.
The cost for medical and chiropractic care unfortunately can be like the wild west. The same service can have such a variety of costs based on what type of insurance you have and at what type of facility you receive the service. It can be very frustrating to be in pain and unable to get a straight answer as to what your healthcare is going to cost until you get the bill.
However, it is within best practice guidelines that doctors establish their fees based on a published and widely accepted third party source, such as the PMIC Medical Fee book. This guidance of fees takes into account your geographic location, the cost of living in your area, and what is usual and customary reimbursement for the service rendered.
That's all well and good, but how much is chiropractic care going to cost me?
There are no easy answers to this question; it depends…
Everyone's situation and spinal issues are different. There is no one-size-fits-all in healthcare. Treatment plans are individual, so until your chiropractor does an initial evaluation with you, it's difficult to say how much it will cost.
However, there are some basics to finding out what it should cost and what you should ask your healthcare provider before you start a treatment plan.
Make sure you know:
How much is an initial evaluation?
How much are initial x-rays or other imaging costs?
How much is a treatment plan once the diagnosis is determined?
At Precision Spinal Care, we will always discuss every cost with you before a service is provided. If it is determined that chiropractic care is best for your condition,
we will discuss with you the course of treatment and the cost before you begin treatment.
Why are fees for healthcare services so varied?
There are multiple factors that can determine what your cost will be such as:
If your provider has a contract with the insurance company to accept a negotiated rate
If you are seeing a doctor in or out of your network provider
If you have a high deductible
If your plan covers particular services, procedures or prescriptions or not
The speciality of the provider
The facility you receive the service – ie – hospitals can charge more for the same service than an outpatient facility
The list can go on and on; however, if you know your rights and advocate for yourself (and your wallet), you can avoid unnecessary surprises.
If you ask a doctor how much their services are and they are unwilling to give you a price or explain how their fees and services work, beware!
At Precision Spinal Care initial examination is $20 and if medically necessary, initial x-rays are $50. The doctor will evaluate your exam findings, including x-rays and determine whether or not chiropractic is right for you. If not, he will refer you to the appropriate health care provider.
What if the doctor determines I need treatment?
If the doctor determines chiropractic is best for your condition, he will go over a treatment plan with you in detail, including how much you can expect to pay and how long you can expect treatment to last.
The doctor will also re-evaluate your situation along the way to make sure you are making the proper progress and responding to treatment. Treatment plans will vary depending on the severity of the underlying conditions or issues with the neck or spine.
Post treatment plan radiology is sometimes necessary. The cost will vary depending upon the specific condition that is being examined, which will dictate what radiological
procedure is necessary. Again, before any special x-rays or follow-up procedures are performed, the doctor will explain what to expect and how much it will cost.
What if I really need chiropractic care but I can't afford it?
If you decide you would really like to work with a healthcare provider, but you can't afford it, talk to their business office. At Precision Spinal Care, our business staff is here to clearly explain your options. Care Credit, Denefits, and Discount Medical Plans are all options that our staff can explain and help you explore so you can decide which plan is best for you.
Know the proper steps to determine the cost of chiropractic care
Before you make an appointment to see a healthcare provider, ask how much the initial evaluation and/or x-rays will cost.
Have the provider verify your insurance benefits if you have any.
Ask how much you can expect to pay for regular visits and/or extended care if it is necessary after your initial examination results are presented.
Make sure your healthcare provider reevaluates your condition approximately every 30 days to make sure you are making progress.
If you can't afford the care you need, ask your provider what your payment options are.
At Precision Spinal Care we follow best practice guidelines for fee structure based on a third-party trusted source that takes into account geographic area and what is usual and customary for services rendered. Our policy is to inform you of the fee before the service is rendered.
No matter where you choose healthcare services, find out how much you will be responsible for before you receive services.
We understand that you need to explore all your options when you look for expert chiropractic care. At Precision Spinal Care we are happy to help you determine the best way to address your specific needs and how to pay for them.
Call our office at (757) 382-5555 to speak to the doctor or set up a consultation. You can also set up an appointment through our website.